Starwood to Open More New York Hotels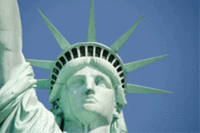 Hotel giant Starwood has revealed that it is to open more hotels in the iconic city of New York, growing their total number of accommodation options in the metropolis to 25. With New York City as popular a destination as ever for both business and leisure, the news that Starwood Hotels & Resorts Worldwide are to open the new properties will be welcomed.
By the close of 2014, Starwood Hotels will have opened a Four Points and an Aloft property in New York's financial district, a new Westin in central New York City, and the Aloft Brooklyn. President of global development for the brand, Simon Turner, said "We are delighted to give travellers the option of staying with any one of our nine world-class brands in New York City, following the recent opening of our first Luxury Collection hotel in this global gateway city."
Accommodation options in New York are boundless, but with many travellers visiting the city over and over again, chic and new hotels are always likely to attract repeat visitors. And with Starwood Hotels providing both an iconic brand in an iconic city, and a range of options whatever an individual's budget, the latest news will be welcomed by tourists and businesspeople alike.