Bosses to Offer New Flights from Doncaster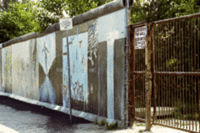 Airport chiefs at Doncaster's Robin Hood Airport have revealed that they are pushing to add new destinations to the current portfolio. With their large ambitions to turn the airport into an international travel hub for local residents, officials have flown to Berlin for the 17th World Routes Conference to plan new services.
Doncaster initially offered a great range of services to top capital cities but, having seen a difficult period within the aviation industry, now only offers routes to Vilnius, Warsaw and Belfast with their other destinations being holiday locations. However, a spokesman for the airport revealed that Doncaster wanted to build its network with European travel hubs, allowing passengers to connect into services around the world.
Robin Hood Airport's Nick Smillie said "Routes provide an ideal platform to encourage airlines from around the world to introduce new services to Doncaster Sheffield Airport. We will be focusing our attentions on building business connectivity and providing a wider choice of leisure destinations for our passengers. We have well-established relationships with our operators and will continue to work with them."
With several European cities such as Paris, Amsterdam and Madrid offering a host of connections around the planet, any new routes from Doncaster would be greatly welcomed by residents wanting an easy trip away.