Half-Term Holidaymakers to Expect Visa Costs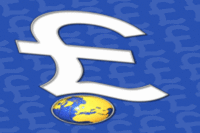 It has been revealed that many people travelling on holidays during the half-term period need to factor increased visa costs into their trips. Whilst families may have found the ideal destination to getaway to with their children, budgets should account for new taxes and visa expenses, many of which have been introduced this year.
The new expenses were revealed by Post Office Travel Money who said that, rather than visitors having to pay to enter a country, many destinations were now charging visa and tax fees upon departure. For holidaymakers to Cancun a £36 (700 pesos) charge is made, an amount which will total a significant sum if people are travelling as a family group. Meanwhile, with Mombasa on the rise as a top tourist destination, visa costs have been found to be around £138.88 for the average British family, whilst Cuba, Aruba and the Dominican Republic were found to have typical family costs of £124.44, £97.24 and £83.32 respectively.
Sarah Munro from Post Office Travel Money said "Families looking for a low-priced half-term holiday may get a nasty surprise if they have to pay tourist taxes on top. This is likely to be particularly problematic for people who are on an all-inclusive package as they may not have budgeted to take foreign cash to cover the charge." So for those travelling during the half-term, tax and visa cost budgeting is vital to ensure no nasty surprises at the end of the holiday.