Top Spots for Late Autumn Getaways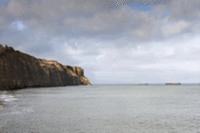 Before the winter months roll in many people in the UK will be looking to get away and enjoy some of the dwindling sun. There are a number of great locations within Europe which are affordable and allow individuals some late season warmth. And whether travellers prefer seasoned hotspots or something new, there is bound to be the perfect getaway location on offer.
Traditional hotspots such as Spain and France offer some great holiday destinations. Whilst the party season may be over, Ibiza still offers plenty of Mediterranean heat for holidaymakers to enjoy, as do places such as the Canary Island's Tenerife with autumn temperatures between 19°C and 26°C. Meanwhile, Provence in France has heat in the late teens, offering a truly comfortable autumnal holiday.
Further afield, are places which are quickly becoming highly sought after, including Dubrovnik, Malta, Sardinia and Agadir. Croatia has become a British favourite over the past decade, and Dubrovnik will thrill sun seekers with temperatures around 25°C. Malta meanwhile is the perfect island retreat and at only being three hours away, is an easy option. Sardinia is renowned for its beautiful scenery and exotic autumn climate, whilst Morocco's Agadir is ideal for sun worshippers. So for those looking to make the summer last that little bit longer, there are a great range of European destinations which are affordable and easy to reach.