Top Cheap European Cities for Autumn Holidays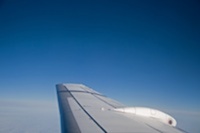 Many British individuals are looking to take a well deserved break in the autumn months. With money often being tight at this time of year, particularly due to the approach of Christmas, popular destinations aren't always affordable. However, Europe has some ideal city destinations which are both cheap and vibrant, making them perfect for an urban break.
Portugal is one of the cheapest nations in Europe, and Lisbon is a very desirable location for a city break. There are great range of cheap flights to this popular hotspots, and with a vibrant music scene, iconic yellow city trams and stunning scenery, it will make for an interesting getaway. Bruges, made famous in recent years by the similarly named film, is a picturesque destination in Belgium, with its cobblestone streets, architectural canals and central Market Square. And whilst Greece has been in the media for its financial difficulties, Athens could be highlight of any trip, with cheap prices, modern hotels and an exotic array of historic attractions making it an eclectic holiday location.
In Eastern Europe prices are also cheap and many countries are taking advantage of this feature to market their city breaks to tourists. Tallinn, Bucharest, Budapest and Krakow are all cities which are rich in culture and history but cheap places to visit. So for those looking to getaway this autumn, low cost Eastern Europe city breaks could be ideal.