Flights to Vietnam Offer Brand New Holiday Option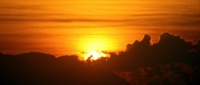 The beginning of 2012 signals a time of lists for top holiday locations that should be enjoyed over the coming months. With a brand new and non-stop flight between London Gatwick and Hanoi or Ho Chi Minh, there are more opportunities to visit Vietnam than ever before. With these services in place, it is unsurprising that the nation has been tipped for high tourism in 2012.
With Thailand being a very attractive destination, Vietnam has been championed as an ideal alternative, offering visitors a cheap location that provides more exotic appeal than established places such as Bangkok and Phuket.
Vietnam has a lot to offer visitors who want to explore destinations which aren't as well travelled to. Scenery is stunning here, with beautiful coastal paths, towering mountains and a network of rice fields offering a visual treat to the eye. Meanwhile, whilst protective of their independency, the Vietnamese people will offer visitors great hospitality, making the country ideal for tourists.
The capital of Hanoi offers a thriving and cultural retreat for visitors, with Hoan Kiem Lake and the mausoleum of Uncle Ho both captivating places to visit. Sampling cuisine on Pickled Fish Street and beer near Bia Hoi Junction is a great holiday experience. For those wanting something truly inspiring, Vietnam is the ideal holiday destination this year.