Exploring Gran Canaria's hidden side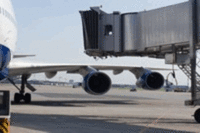 Gran Canaria is one of the most popular and traditional holiday hotspots for British holidaymakers. However, there is far more to this island than the highly populated resorts and beaches that people flock to. For those who want something different this year, Gran Canaria's hidden side will offer many surprises.
For those who want somewhere new to explore, heading south to Puerto de Mogan instead of the highly popular Playa del Ingles will offer something different. Here the small and quaint fishing village seems a world away from the crowded and bustling tourist trap of other island areas. There are many beaches in the immediate area that are easily accessible by water taxis, and a week can easily be spent in Puerto de Mogan itself.
However, if holidaymakers want nightlife, heading to nearby Puerto Rico offers clubs and bars that are open until the early hours. Meanwhile, quintessential tapas can be sampled in the town of San Nicolas de Torentino. Puerto de la Aldea, meanwhile, offers a pebble beach surrounded by Gran Canaria's iconic volcanic mountain range.
There is something for everyone in Gran Canaria, whether holidaymakers like bustling towns or quiet secluded spots. For something a little different, heading away from the tourist traps could provide some surprises in 2012.