Jet Airways Flights and Routes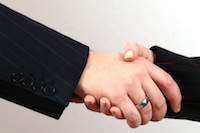 Jet Airways serves cities thoughout India and Pakistan and has International flights to London
Jet Airways (9W) has joined the Arab Air Carriers Organization (AACO). AACO is a union of Arab airlines which through partnership links with a variety of industry partners and air authorities throughout the world offers its members a variety of benefits they would be unable to secure on their own. These benefits to the airline itself provide in turn benefits to the customers through improved services and reduced fares.
The industry partners include those offering ground services, fuel management, training courses and various safety initiatives. Through bulk purchasing of these products and services, each of the members of the AACO are able to save money and also work to a joint standard, meaning that passengers will see the benefits also.
The addition of Jet Airways with its large fleet servicing a wide range of international destinations to the AACO is also of great benefit to the Arab Air Carriers Organisation. The larger that the AACO becomes in terms of membership means the greater power that they have in terms of leverage with air authorities. This in turn will translate to benefits for customers in as much as the airlines will benefit from more efficient landing slots at airports and hence flights will suffer fewer delays.