TAM Flights and Routes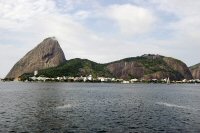 TAM fly to and from North and South America and Europe to destinations including Buenos Aires, Strasbourg, Sao Paulo and Orlando
Brazilian airline, TAM, has announced a strengthening of its partnership with the Spanish carrier, Spanair. This new codesharing agreement signals further collaboration between the two airlines, which previously offered reciprocal membership of their individual loyalty schemes.
The codesharing agreement that the two companies have entered into will benefit TAM customers by giving them greater access to flights within continental Europe. The Spanish destinations included in this agreement are Barcelona, Bilbao, Malaga, Santiago de Compostela and Tenerife.
The agreement increases the number of partner airlines that TAM has as a member of the Star Alliance network. It already benefits from similar agreements with LAN Airlines, PLUNAS and two Brazilian domestic airlines, NHT Lineas Aereas and TRIP Lineas Aereas.
This is not the first collaboration between Spanair and TAM, however, as since 2010 they have maintained a joint Frequent Flyer Programme. Under the arrangement, TAM customers have been able to earn and redeem miles on the airline's Fidelidade programme when taking Spanair flights. In return, TAM allows Spanair customers to earn and redeem miles when travelling on its flights.
TAM is a member of OneWorld