Thomas Cook Flights and Routes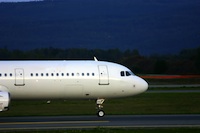 Established in 1999, this is the airline division of the Thomas Cook Group. It flies from 10 UK airports, to destinations in Europe, North Africa, the Caribbean and North America, with a fleet of Boeing and Airbus aircraft.
British based Thomas Cook Airlines has announced that it intends to upgrade a large proportion of its fleet. The airline, which is best known for providing flights for British tourists, has signed an agreement with Airbus, and has ordered 12 new Airbus 321 aircraft. Thomas Cook also has an option to purchase further A320-series aircraft written into the contract.
The new narrow body aircraft are likely to be used both to replace old aircraft, and expand the fleet. Thomas Cook anticipates that the new aircraft will be financed through leaseback agreements with third party investors.
The Manchester based airline serves a number of airports worldwide, with main hubs located at London Gatwick, Glasgow and Manchester. In the short time the airline has been in business, it has had some success with awards. Thomas Cook Airlines has been recognised as the most punctual UK charter airline by the website Flightontime.info six different times. Awards have also been won for being a highly environmentally responsible airline.
Thomas Cook Airlines is also increasing the number of flights they offer from Glasgow. The holiday destinations on offer now include long haul locations such as Goa, Las Vegas and Florida. Those more inclined to stay closer to home are offered flights to destinations such as Tunisia, Sharm El Sheikh and Turkey.