Los Angeles Cheapest Business Class Fares
The cheapest Business Class flight to Los Angeles was £1807 with British Airways, followed by Air Canada at £1811 and United Airlines at £1811. Other airlines with business class fares include Lufthansa and Austrian Airlines.
To search and book business class flights to Los Angeles from the UK, please fill in your travel requirements above and click the search button. The fares we display are found by actual searches made by Just the Flight customers within the last 7 days.
Kick Off your New Year with The Tournament of Roses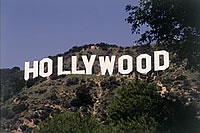 Just outside Los Angeles proper, Pasadena is a pretty town to the west of the city. It has many historical buildings and wide tree-lined avenues. Every New Year's Day, it is the venue for one of the world's most famous New Year's celebrations, the Tournament of Roses.
Most visitors who come to Los Angeles on business are unaware that its history stretches back as far as it does but the Rose Tournament is testament to that long history, with a tradition stretching back way over 100 years. This brilliant festival is a unique combination of flowers, music and sport that is sometimes called America's new year celebration because of its multi-faceted nature and the fact that it is a New Year's Day destination for people from all over the world.
Despite its long history, nowadays the Rose Parade is an extraordinarily professional event with elaborate floats featuring exotic plant materials and animated features, many of which are hugely complex and take all year to build.
The Rose Bowl Game, a national college football game, has become a New Year's Day fixture for many Americans, whether or not they can be there in person. The game is known as 'the granddaddy of them all' for the position it holds in America's sporting calendar. Together the two events make for a truly special New Year's Day and an unforgettable way to start the year.