Orlando Cheapest Business Class Fares
The cheapest Business Class flight to Orlando was £1829 with Aer Lingus, followed by Icelandair at £2034 and Air Canada at £2277. Other airlines with business class fares include United Airlines and British Airways.
To search and book business class flights to Orlando from the UK, please fill in your travel requirements above and click the search button. The fares we display are found by actual searches made by Just the Flight customers within the last 7 days.
Florida Film Festival - fabulous film and food!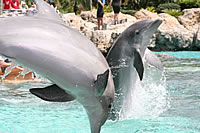 The Florida Film Festival is a premier film event, with the rare opportunity for the public to attend screenings. Glamorous parties, a host of film premieres and guaranteed celebrity guests make this an event that the business traveller to the sunshine state should put at the top of their list.
Orlando might not be the first place that comes to mind as a destination for film fans but the Florida Film Festival really is an event that you should try hard to attend. Taking place in a number of venues over a two week period in April, the Florida Film Festival has been attracting big audiences and Hollywood royalty for over 20 years. Guests have included such luminaries of film as Meryl Streep, Oliver Stone, Famke Janssen, Christopher Walken, Jon Voight, Steve Buscemi, Gabriel Byrne and William H. Macy. The festival includes numerous screenings of new films, shorts, documentaries and animated features and shorts. It is the venue of choice to launch many new experimental works and is considered an intrinsic part of the Oscar nomination process. A win here qualifies a film for an Academy Award nomination.
Most of the action takes place in the exciting Enzian Theatre in Orlando but many other venues are co-opted into the event which features a unique film and food celebration on opening night, where guests can enjoy menus specially created to compliment the film or show.