Manila Cheapest Business Class Fares
The cheapest Business Class flight to Manila was £2133 with Ethiopian Airlines, followed by Oman Air at £2364 and Gulf Air at £2476. Other airlines with business class fares include Korean Airlines and Turkish Airlines.
To search and book business class flights to Manila from the UK, please fill in your travel requirements above and click the search button. The fares we display are found by actual searches made by Just the Flight customers within the last 7 days.
Manila Auto Show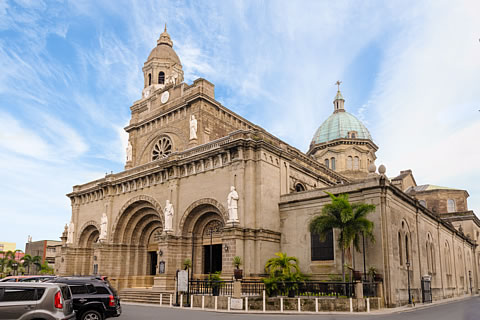 Business trips can be hectic with business travellers hurrying between home, office and the airport and then to a hotel at their destination, attending meetings and then back to the airport. There is often little time for relaxation so the Peninsula Hotels have set aside one day for a Peninsula Academy tour, activity or classes to give business travellers a different experience at their destination. The Peninsula Manila has in its lobby a spectacular copper, brass and steel installation called 'Sunburst' by Napoleon Abueva. It also offers visits to Silangan Gardens and Pinto Art Museum which houses a range of drawings, engravings, sculptures and paintings showcasing the best of Philippine art. The museum also has a collection of ancient santos statues.
For those with a bit more time or for corporate events Manila hosts an international auto show in April. The show welcomes over 60,000 visitors each year and is the country's premiere auto show. The exhibition is held in the World Trade Centre which along with outdoor exhibits, stunt performance area, tent annex building and the Philippine Trade Training Centre provides the exhibition with over 23,000 square metres of space.
Each year offers a range of interesting exhibits and features such as the Top Gear Philippines photo contest and exhibit, car model launches, driving shows and exciting raffle prizes. Each year has a theme from 'Imagination in Motion', 'Passion for Performance' or 'Automotive Evolution' which highlighted the capabilities of the cars of today in terms of fuel efficiency, performance and technology as well as giving a glimpse of what cars of the future may be like.