Belfast City Airport to London Cheapest Fares
The lowest fare found from Belfast City Airport (BHD) to London (LON) was £125 with British Airways. The fares shown here are the lowest flight prices to London obtained in actual searches by Just The Flight customers. To search and book flights to London, please enter your travel requirements in the search form above, and click the search button.
Shopping for sales in London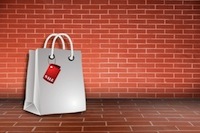 Shopping in London is at its best after Christmas when most retailers are going through a slump. As a way of creating excitement, the shops of London will deeply discount items and host some incredible January sales every year. This is one of the best times to visit the city for travellers looking for some retail therapy.
London boasts an exciting variety of shops and retail department stores, making it one of the premier shopping destinations in Europe. The streets of this historic English city are lined with shops of all sorts, from stylish and designer clothing shops, antiques dealers, art galleries, quaint old bookshops, and many other retail shops and services. Each year thousands of visitors and locals alike take advantage of the many choices that make London a premier shopping destination.
Thousands hit the streets of London every year during the January Sales, walking away with incredible bargains on quality products. The deep discounts help the shops overcome the post-holiday slump and give shoppers on a budget the chance to purchase any of the items they wished they had received for Christmas but did not.
Some of the most popular shopping destinations in the city are Harrods, Gieves & Hawkes, Fortnum & Mason, David Linley Furniture, and Rococo Chocolates. Visitors can take in the post-holiday London experience, visit some of the most popular destinations in the city, and enjoy the best of English cuisine and culture in one of the most cosmopolitan cities in Europe.
London has incredible shopping all year round with daily flights from Belfast City.