Birmingham to Edinburgh Cheapest Fares
To search and book flights to Edinburgh, please enter your travel requirements in the search form above, and click the search button.
The Fringe Festival brings the arts to Edinburgh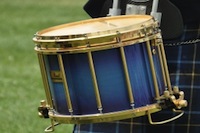 The Fringe Festival in Edinburgh has the distinction as being the biggest festival of its kind on Earth. Running consecutively for 65 years, the festival takes place each summer and brings with it a myriad of innovative and creative performances audiences who gather in the Scottish capitol each year.
Edinburgh is famous for its cobblestoned streets and numerous venues spread throughout the city, but it is also famous for the annual Fringe Festival. This arts festival is one of many to take place in Scotland's capitol every year but it by far the largest and most popular.
This past year, the Fringe Festival broke records with its incredible array of nearly 2,100 shows and nearly 35,000 separate performances in 265 venues over the course of less than a month. The wild popularity of the Fringe in Edinburgh has earned it the reputation as the most exciting and successful art festivals in the world, drawing thousands of visitors every year from around the world.
Some of the performances not to be missed include theatre, children's shows, exhibitions and comedic performances, musicals and concerts, as well as many more. The festival takes on the city's famous Royal Mile and in the many art house venues that are located throughout the city centre. Innovation and creativity are on display throughout the festival.
Many popular stars have gotten their start at the Fringe Festival, including many successful film actors, musical performers, and comedians from all genres.
Edinburgh hosts many festivals throughout the year with daily flights from Birmingham.