Bristol to Edinburgh Cheapest Fares
To search and book flights to Edinburgh, please enter your travel requirements in the search form above, and click the search button.
The Edinburgh International Film Festival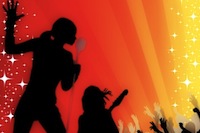 Every summer the city of Edinburgh is taken by storm by the innovative and eclectic programme put on by the Edinburgh International Film Festival. As one of the premier festivals of its kind in the United Kingdom, the EIFF has recently taken the bold step of reinventing their format and their programme to keep up with modern audiences' expectations and tastes.
Celebrities and world-class filmmakers from around the world descend on the largest city in Scotland each summer, as they have for over 65 years running now. The 12-day festival will include an eclectic mix of big names and fresh newcomers, experimental shorts and world-renowned documentaries, and will be punctuated by discussion, live debate, performances and celebrations during the festival's run.
The EIFF is known for debuting some of the most exciting and innovative films, shorts and documentaries throughout the years. The premieres of several major films starring world-renowned and award-winning actors and actresses have taken place at Scotland's largest film festival.
Edinburgh's unique buildings and historic architecture create the perfect venue for this exciting, star-studded event. The programme is created every year with the audience in mind, and will appeal to film critics, bloggers and film enthusiasts alike.
Master classes for short film production will also be held during the event, providing the largest celebration of this unique genre of filmmaking for all those interested in it.
Edinburgh has loads of festivals to interest the international visitor with daily flights from Bristol.