Cheap flights to Southampton (SOU) from Guernsey (GCI)
Book flights to Southampton
Guernsey to Southampton Cheapest Fares
The lowest fare found from Guernsey (GCI) to Southampton (SOU) was £72 with Flybe. The fares shown here are the lowest flight prices to Southampton obtained in actual searches by Just The Flight customers. To search and book flights to Southampton, please enter your travel requirements in the search form above, and click the search button.
Travel to Southampton, the United Kingdom's largest Port.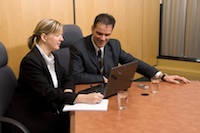 Southampton is regarded as a major business city in the United Kingdom and as a result it attracts hundreds of thousands of visitors mostly coming in as tourists or business travellers. The robust port city is the gateway to the Isle of Wight, which is the largest island in the United Kingdom.
The city is an important transit for business travellers wanting to go to London since it takes only an hour to get there. Travellers arriving in Southampton from Guernsey always look to have a wonderful time away from the hustle and bustle of city life. There are plenty of flight connections from Guernsey to the city. Some of the airlines covering that cover this route include Flybe, which has five daily flights. The Blue Islands airline also has the same number of morning and evening flights.
The city hosts one of the oldest annual events in the UK, the Festival of Music and Drama that take place in March. Thousands of art lovers gather in the city to share ideas and learn from each other. Another popular festival in this destination include the Kite Festival that takes place every June and attracts both local and foreign kite enthusiasts.
The Autumn Pumpkin Festival in October is an event that attracts plenty of visitors. During the event, participants showcase some of the biggest pumpkins.
Cheap Flights
The best prices our customer have found to Southampton from Guernsey in the last 7 days
Guernsey
Southampton
£72

Guernsey
Southampton
£76

Direct Flights
The cheapest direct flights to Southampton from Guernsey found in the last 7 days
Guernsey
Southampton
£72

Guernsey
Southampton
£76