Leeds-Bradford to Southampton Cheapest Fares
The lowest fare found from Leeds-Bradford (LBA) to Southampton (SOU) was £160 with Flybe. The fares shown here are the lowest flight prices to Southampton obtained in actual searches by Just The Flight customers. To search and book flights to Southampton, please enter your travel requirements in the search form above, and click the search button.
Departures from Yorkshire to Southampton and Isle of Wight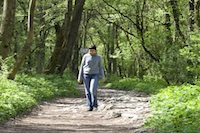 The charm of several unique areas in the rural part of southern England have been made easier to reach for visitors from the north of the country, with a direct air connection having been established from Yorkshire to Southampton. The route to Southampton from Leeds-Bradford airport mean that several domestic holiday destinations, such as the Isle of Wight, are now more convenient than ever for a wider number of visitors.
While the city of Southampton and its surrounding area have plenty of attractions for visitors, including the delights of the New Forest and the majesty of locations such as the stately home of Beaulieu, plus sites that are steeped in the maritime history of the British Isles, the Isle of Wight also retains a distinctive atmosphere of its own.
There are plenty of historic attractions amid the natural beauty of the Isle of Wight, and the range of places in which to enjoy the local nature include a National Trust nature reserve, while local life in places such as Ryde means that visitors can find entertainment during both the daytime and the nighttime.
Over the last few years, the Isle of Wight music festival has also established a fine reputation, giving visitors another reason to use the route to Southampton from Leeds-Bradford airport in their travel plans, with the additional opportunity to stop off in the vibrant Hampshire city of Southampton on the way.