London City Airport to Edinburgh Cheapest Fares
To search and book flights to Edinburgh, please enter your travel requirements in the search form above, and click the search button.
Experience the World's Most Exciting Arts Festival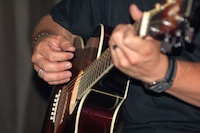 The Edinburgh International Festival was founded at the end of the Second World War with the aim of nurturing the human spirit through music, art and performance. The main festival is curated by a permanent team and is a showcase for artists and performers from around the globe, many of them making the trip to Scotland via the easy internal flights from London's City Airport.
Since its inception over sixty years ago, the Festival has grown and spawned many smaller festivals, the most famous of which (and now the biggest) is the Edinburgh Festival Fringe. The Fringe, as it is widely known, was originally started when people became inspired to put on their own shows and performances. There are now twelve festivals running throughout August and into early September, although the main festival, the Edinburgh International Festival, lasts for three weeks.
The International Festival takes over Edinburgh's major theatres and concert halls and a number of smaller venues with the very best in opera, theatre, dance, visual arts and classical music and attracts major artists and performers from all over the world. While the International Festival is invitation-only for participants, anyone can perform at the Fringe, all they need to do is pay to appear in the Festival programme.
It is the combination of the structure and formality of the International Festival and the organised chaos of the Edinburgh Fringe that make this festival such a beguiling experience.