Cheap flights to Jersey (JER) from London City Airport (LCY)
Book flights to Jersey
London City Airport to Jersey Cheapest Fares
To search and book flights to Jersey, please enter your travel requirements in the search form above, and click the search button.
Enjoy the Musical Scene Live at Jersey Live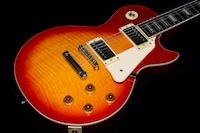 The scenic and stunning Bailiwick of Jersey and rest of the Channel Islands are well known and popular tourist retreats for both UK tourists and foreign ones. But just because Jersey is a well explored and familiar destination doesn't mean that going there for holidays leaves little to the imagination. Jersey continues to delight, and for people who want the wilder side of Jersey, Jersey Live is just the place and time to get whacky.
Jersey Live is praised as one of Europe's hottest boutique music festivals and draws huge crowds every year, from the UK and beyond. In fact, more than 20% of Jersey's Live's audience consists of international tourists in this relaxed and free celebration. An indie and dance musical masterpiece set up on five stages in the countryside , this festival is held at the Royal Jersey Showground in Trinity. Beginning in 2004 and still going strong, the sold-out Jersey Live is held every first weekend of September and features Britain's best performers and world class international headliners. A full list of scheduled appearances by artist is available well before tickets to the weekend event go on sale.
Jersey and the rest of the Channel Islands experience an influx of tourists from the UK, and this destination continues to attract a growing number of tourists from abroad. UK tourists can take advantage of the plethora of flights available. Arriving to Jersey from places like London City is easy and prices are competitive, since many low cost and scheduled carriers service this popular route.