London Gatwick to Faro Cheapest Fares
To search and book flights to Faro, please enter your travel requirements in the search form above, and click the search button.
Air route simplifies travel to Faro Folk Festival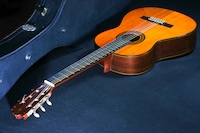 The international folk festival in the stunning Portuguese holiday destination of Faro is now just a single flight away for more people in the United Kingdom, with the addition of a route to Faro from London Gatwick airport in the South East of England.
Folkfaro, as the festival is known, is an increasingly international event that attracts performers from around the world, with an emphasis on Portuguese speaking and Latin culture, and with a tempting mix of music, workshops, parades, and children's entertainment. The aim is to celebrate and share different folk traditions internationally, and to promote the different folklore between nations.
In addition to the delights of the folk festival, which graces Faro annually towards the end of August, the city of Faro itself has plenty to offer visitors, as the capital of the much loved Algarve region of Portugal, which has become a favourite holiday destination for many people travelling from the United Kingdom. The Algarve offers holidaymakers plenty of sandy beaches and a warm climate for much of the year, and the air route to Faro from London Gatwick will also make it easier for families in the United Kingdom to plan a holiday in the Algarve.
Of particular note for sun loving travellers from Britain are the island beaches around Faro, which can be reached by one of the ferries that depart regularly from the town.