London Gatwick to Miami Cheapest Fares
The lowest fare found from London Gatwick (LGW) to Miami (MIA) was £302 with British Airways and Business Class was £1986 with Aer Lingus. The fares shown here are the lowest flight prices to Miami obtained in actual searches by Just The Flight customers. To search and book flights to Miami, please enter your travel requirements in the search form above, and click the search button.
The Ultra Music Festival in Miami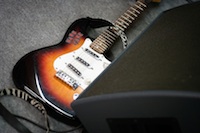 Known for its warmth, fusion of cultures, and vibrant nightlife, Miami is a city that's full of things to do. There's one event that people look forward to year after year. People fly from countries across the globe to be in Miami for the Ultra Music Festival. The Ultra Music Festival takes place in March every year, occurring during the annual Winter Music Conference that also takes place in Miami.
The Ultra Music Festival has gained in popularity over the years. Now, over 100,000 people travel to Miami every year for the festival. It is a three day festival, with music and presentations that last for all three days.
The warm weather of Miami makes it the ideal place for an outdoor festival. The Ultra Music Festival is held at many different Miami venues. The heart of the festival is in downtown Miami; visitors flying to Miami from London Gatwick will be very close to the festival. Various streets and parks of downtown Miami host concerts for the festival. Bicentennial Park is one of the most prominent stages of the festival.
Created in 1999,the founders of the Ultra Music Festival wanted it to be an event that showcased musicians of the new electronic genres that were becoming more and more popular. Now, the festival shows off successful and well known artists as well as many new artists. The musicians that perform at this festival are seen and heard by thousands of music fans. Because of its association with the Winter Music Conference, producers, composers, and other people in the music industry also attend the Ultra Music Festival.