London Gatwick to Malta Cheapest Fares
To search and book flights to Malta, please enter your travel requirements in the search form above, and click the search button.
Travel to the Mediterranean Island of Malta.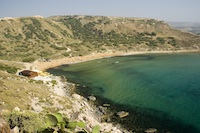 This Island in the Mediterranean Sea showcases how a mix of cultures can co-exist. Visitors going to Malta from London Gatwick will find this place a perfect holiday destination. Indeed, the country is full of natural and inspiring scenery and beauty such as mountains, lakes, sandy white beaches and wildlife. There are several airlines that have non-stop flights to the island such as Air Malta, easyJet and Thompson.
The climate in Malta is ideal for a wide range of sea and land sports and as such several sports facilities have been established on the Island. The Island's largest sports centre is the Marsa Sports Club, which attracts thousands of golf players around the world. Several sea sports are also popular such as windsurfing, water skating and scuba diving. In fact, the island hosts several sailing regattas between April and November.
The Malta Marathon held in February is also popular and attracts several local and international long distance athletes. Every February, the residents of Malta take part in the Maltese Carnival that celebrates the rich tradition of the island. The carnival features processions, food eating contests and lively music. Malta Fireworks Festival takes place in April and features mesmerising firework display by renowned local and foreign fireworks manufacturers.
The Island plays host to the annual Malta Jazz festival, which takes place in July. The festival which features world renowned performers takes place in Valletta, the capital city of Malta and a UNESCO World Heritage Site. Other fun filled activities include the Malta Arts Festival that is held in open ground every April and which attracts local and international artists.