London Gatwick to Munich Cheapest Fares
The lowest fare found from London Gatwick (LGW) to Munich (MUC) was £80 with EasyJet. The fares shown here are the lowest flight prices to Munich obtained in actual searches by Just The Flight customers. To search and book flights to Munich, please enter your travel requirements in the search form above, and click the search button.
Munich's Oldest Street Fair Draws Thousands Each Year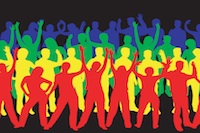 No other event highlights the charm of German culture in the way that the famous Auer Dult in Munich does each summer. Renowned as one of the most authentic festivals in all of Germany because of its almost exclusively local artisans, craftspeople and vendors, Auer Dult is a chance for visitors to experience a truly genuine German street fair. The atmosphere is filled with authentic German charm and has very little in the way of an international flavour.
The Auer Dult is the longest running fair in Germany, dating back to the Middle Ages. Over 300 street vendors will be on hand to display their wares, offering a host of treasures to the large crowds that flock to Munich every year for this event. Hundreds of items will be offered for sale, from handcrafted jewellery to musical instruments, and from traditional clothing to children's toys. Most visitors spend hours simply browsing the stalls and engaging in the art of the barter.
Families are welcomed at the event and all ages can expect to enjoy an entertaining day. The fair features a Ferris wheel and carousel, and a popular comedic puppet show. Adults will also find exactly what they are looking for at the authentic Bavarian beer garden that offers hundreds of different beers. Authentic German cuisine will also be featured at this event.
Munich from London Gatwick flights are the perfect way to travel to this exciting destination at any time during the year.