London Gatwick to Paphos Cheapest Fares
The lowest fare found from London Gatwick (LGW) to Paphos (PFO) was £123 with EasyJet. The fares shown here are the lowest flight prices to Paphos obtained in actual searches by Just The Flight customers. To search and book flights to Paphos, please enter your travel requirements in the search form above, and click the search button.
Wine lovers indulge themselves at Paphos Wine Festival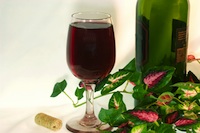 Paphos is a picture perfect district on the south-west coast of Cyprus, with beautiful architecture, dazzling beaches and daily flights from London Gatwick. As the region is key to Cyprus's wine production, what better place to hold a Greek-inspired wine festival?
Dionysia originates from Ancient Greece, where it was celebrated by the Greeks in honour of the god of wine, wildness and epiphany, Dionysus. In Paphos it was first held in the 1960s, when the local community established lasting for three days, and has since then grown into one of the biggest events in Cyprus.
The Cyprian festival is held in the Stroumbi village in Paphos, just outside the district's capital. Festivities include, of course, wine tasting, and there is also delicious food, traditional music and folk dancing, together with displays of art and handicrafts.
To accompany the wines, grapes and 'paluoze' (sweet jelly made from grape juice) are offered for free.
To add some glamour, on the last night of the festival, the titles of "Miss Grape" and "Star Dionysia" are awarded to the winners of a dance contest.
Wine growing plays an important part in the island's culture and economy and is one of its oldest crafts. The types of wine especially worthy of a mention include Commanderia, a dessert wine first made by the knights of St. John, Duc de Nicosia, a sparkling champagne-like wine and Ayios Andronikos and Ayios Ellias, delicious monastery wines. Paphos grows black grapes (Mavron, Ofthalmo and Maratheftiko) as well as white (Alexandria Muscatel and Xynisteri).