Cheap flights to Singapore (SIN) from London Gatwick (LGW)
Book flights to Singapore
London Gatwick to Singapore Cheapest Fares
The lowest fare found from London Gatwick (LGW) to Singapore (SIN) was £437 with Turkish Airlines and Business Class was £2025 with Turkish Airlines. The fares shown here are the lowest flight prices to Singapore obtained in actual searches by Just The Flight customers. To search and book flights to Singapore, please enter your travel requirements in the search form above, and click the search button.
Race to Singapore for the Singapore Grand Prix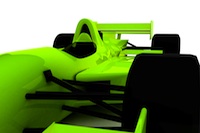 One of the most exciting sporting events in all of China, the Singapore Grand Prix offers high speed, adrenaline-charged fun. Your seat will shake with the power of the automobiles as you check out one of the most high profile races in the world.
Held annually in Marina Bay, the Singapore Grand Prix is a unique event for the Chinese culture. Though it has been held under a number of names over the years, the first Singapore Grand Prix was held in 1961. After being discontinued in 1973 and then resurrected in 2008, the Singapore Grand Prix is more popular than ever. Over 55 million people throughout the world watch the annual contest on television. This is because the race speeds reach up to 360 kilometres an hour. No wonder these cars are some of the most expensive in the world.
The Singapore Grand Prix is perfect for anyone with an interest in Formula 1 racing, as well as anyone who is interested in the city of Singapore. Even if you just have a casual interest in cars, the Singapore Grand Prix is the place to be. The first day consists of machine inspection, the second day of time trials, and the last day is the race proper.
Cheap Flights
The best prices our customer have found to Singapore from London Gatwick in the last 7 days
London Gatwick
Singapore
£437

London Gatwick
Singapore
£473

London Gatwick
Singapore
£493

London Gatwick
Singapore
£502

Business Class
The cheapest business class flights to Singapore from London Gatwick found in the last 7 days
London Gatwick
Singapore
£2025

London Gatwick
Singapore
£2059

London Gatwick
Singapore
£2362

London Gatwick
Singapore
£2528

London Gatwick
Singapore
£2757