Cheap flights to Athens (ATH) from London Heathrow (LHR)
Book flights to Athens
London Heathrow to Athens Cheapest Fares
The lowest fare found from London Heathrow (LHR) to Athens (ATH) was £211 with Swiss and the cheapest direct flight was £633 with British Airways. The fares shown here are the lowest flight prices to Athens obtained in actual searches by Just The Flight customers. To search and book flights to Athens, please enter your travel requirements in the search form above, and click the search button.
Tough It Out at the Acropolis Rally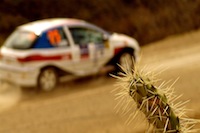 The Acropolis Rally of Greece takes place every June and attracts thousands of fans from around the world. Athens is easy to get to from Heathrow with several flights a day offering direct routes so that you can be right in the centre of the rally action
Known as the Rally of Gods and part of the World Rally Championship, The Acropolis Rally is probably the most challenging drive of the entire championship. Competitors test both their cars and themselves against the rocky, dusty mountain roads around the capital in sweltering temperatures. Road surfaces are appalling and the cars (and quite possibly the contestants) need extra strengthening to cope with the rock-strewn surfaces they are racing over. Not only are the roads rocky and dusty, they have tortuous bends and the opportunities for overtaking are short and dangerous.
While driving these roads might be entertaining for the contestants, in 2005 the organisers realised some of the less hardcore spectators may prefer not to stand beside a dusty mountain road in temperatures of up to 50 degrees centigrade. So they introduced a Super Special Stage of the race, which is held in rather more comfortable environs; most recently at a former military airport. In 2011, the organisers introduced a further exciting new stage to the rally, a night time 11km race.
Cheap Flights
The best prices our customer have found to Athens from London Heathrow in the last 7 days
London Heathrow
Athens
£211

London Heathrow
Athens
£251

London Heathrow
Athens
£256

London Heathrow
Athens
£392

London Heathrow
Athens
£429

Direct Flights
The cheapest direct flights to Athens from London Heathrow found in the last 7 days
London Heathrow
Athens
£633