London Heathrow to Abu Dhabi Cheapest Fares
The lowest fare found from London Heathrow (LHR) to Abu Dhabi (AUH) was £285 with KLM, the cheapest direct flight was £327 with British Airways, while Business Class was £1146 with JAT Airways. The fares shown here are the lowest flight prices to Abu Dhabi obtained in actual searches by Just The Flight customers. To search and book flights to Abu Dhabi, please enter your travel requirements in the search form above, and click the search button.
Explore unique cultural heritage in Abu Dhabi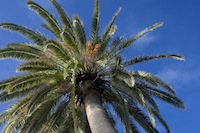 Part of the thrill of visiting another country is the immersion into the rich cultural heritage of another place and another people. In Abu Dhabi, the unique culture of the people is celebrated every day in the urban centres and in the small villages. Exploring Abu Dhabi gives visitors a unique holiday in an entirely different culture.
The hospitality of the people of the United Arab Emirates is well known throughout the world. Starting out as an age-old Arabian custom, it has grown into an intrinsic part of their lives. Visitors on holiday will see aspects of this unique approach to welcoming tourists through their meals in restaurants, their visits to shopping centres and street markets, and the echoes of the past that can be seen all around the historic landscape surrounding this contemporary, thriving city.
The Abu Dhabi Heritage Village is a unique place to visit, focusing all of its attention on the rich cultural heritage of the area and the people. Visitors often come away with an incredible look at the beautiful way of life present in this Middle Eastern gem.
The Al Ain National Museum features archaeological and ethnographical artefacts from around the country. The history of these people and their faith is seen everywhere in these museums and attractions.
Travelling to Abu Dhabi is the perfect opportunity to experience an entirely different world. Abu Dhabi has plenty of cultural sights and activities available to visitors with daily flights from London Heathrow.