Cheap flights to Bangalore (BLR) from London Heathrow (LHR)
Book flights to Bangalore
London Heathrow to Bangalore Cheapest Fares
The lowest fare found from London Heathrow (LHR) to Bangalore (BLR) was £1994 with Gulf Air, the cheapest direct flight was £2621 with British Airways, while Business Class was £1994 with Gulf Air. The fares shown here are the lowest flight prices to Bangalore obtained in actual searches by Just The Flight customers. To search and book flights to Bangalore, please enter your travel requirements in the search form above, and click the search button.
Rich, vibrant and cosmopolitan, Bangalore welcomes you.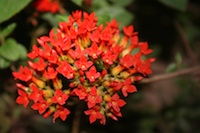 Bangalore, in southern India, is a thriving example of cosmopolitan life. Scheduled flights operate to Bangalore from London Heathrow and thanks to its more moderate climate than the rest of India, is a popular destination for Europeans who do not always appreciate the searing heat. These milder temperatures allow for beautiful blooms and stunning floral displays, some of which are showcased at the biannual Lalbagh's Annual Flower Show. Around Republic Day and Independence Day, an exquisite array of flowers are exhibited in the glasshouse inside Lalbagh's botanical gardens, which are open to the public for a small charge. You can take as many photos as you can squeeze onto your camera's memory cards. As you wander around the greenhouse you will see that some flower displays depict stories from India's culture or history, with fascinating detail and complexity. Even if flowers and plants are not top on your list of things to see, be sure to make the time to go to this event if you are in Bangalore in January or August as it is truly spectacular.
Past displays have included dinosaurs made from flowers, mermaids created out of roses and various Indian flower arranging and traditional artwork. There are also stalls selling gardening equipment, so local people can attempt to start their own gardening masterpiece. This flower show is attended by Bangalorians, along with both Indian and international visitors. It is a fine example of the welcoming, colourful and fascinating culture that is India.
Cheap Flights
The best prices our customer have found to Bangalore from London Heathrow in the last 7 days
London Heathrow
Bangalore
£1994

London Heathrow
Bangalore
£2093

London Heathrow
Bangalore
£2166

London Heathrow
Bangalore
£2439

London Heathrow
Bangalore
£2500

Direct Flights
The cheapest direct flights to Bangalore from London Heathrow found in the last 7 days
London Heathrow
Bangalore
£2621

Business Class
The cheapest business class flights to Bangalore from London Heathrow found in the last 7 days
London Heathrow
Bangalore
£1994

London Heathrow
Bangalore
£2093

London Heathrow
Bangalore
£2166

London Heathrow
Bangalore
£2439

London Heathrow
Bangalore
£2500