London Heathrow to Mumbai Cheapest Fares
The lowest fare found from London Heathrow (LHR) to Mumbai (BOM) was £468 with Gulf Air, the cheapest direct flight was £617 with Virgin, while Business Class was £1331 with Uzbekistan Airways. The fares shown here are the lowest flight prices to Mumbai obtained in actual searches by Just The Flight customers. To search and book flights to Mumbai, please enter your travel requirements in the search form above, and click the search button.
Meet Mumbai in panoramic glory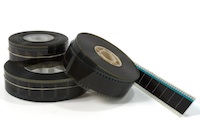 Mumbai, formerly known as Bombay, is the richest city in India, and a city of cultural blends, with slums, colonial relics and magnificent Art Deco architecture to be found in abundance. With 20.5 million people populating this conglomerate of islands on the west coast of India, Mumbai is the cultural and commercial centre of India, and the birthplace of Bollywood.
Mumbai knows film, and celebrate their passion for it in style, with an impressive number of cinema halls across the city, and the world's largest IMAX dome theatre can be found in the Wadala neighbourhood. The established Mumbai Film Festival takes places annually in the autumn and is a feast for international film lovers, screening over 140 films in a variety of intriguing venues.
Mumbai's rich cultural history is celebrated throughout the year by spectacular festivals, mostly with prominent religious meanings. Arguably the most important in the Hindu religion is the spectacular Diwali, or Festival of Lights. Every Hindu home in Mumbai will light lamps and lanterns in celebration, with an awe-inspiring public firework display to top it off at Chowpatty beach.
A more unusual celebration is Nag Panchami, otherwise known as Snake Day. Held every August, the streets of Mumbai will be lined with snake charmers, to celebrate Hinduism's dual attitude to adoration and appeasement.
Film, more festivals than you know what to do with, a stunning variety of fabulous restaurants and an amazing blend of cultures brings Mumbai right up there for a must-see city. You can fly direct with British Airways from London Heathrow to Mumbai.