London Heathrow to Helsinki Cheapest Fares
To search and book flights to Helsinki, please enter your travel requirements in the search form above, and click the search button.
Helsinki Festival in Finland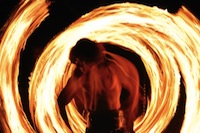 The Helsinki Festival is one of the largest and most anticipated events in Finland. Held annually in late summer, the festival's aim is make art accessible to all audiences through a variety of events, shows and activities. Every year the Helsinki Festival comes closer to fulfilling its vision of a diversified programme integrating all forms of art into one masterful yearly event in this historic city.
Thousands of visitors flock each year to Helsinki to either participate in or attend the festival. The festival's programmes of the past have included such inspiring and entertaining events as classical and world music, circus dance, theatre, a children's programme, cinema, poetry readings and a wide array of urban events located around the city.
The festival is a mixture of both ticketed and free events, making it perfect for visitors on a budget. Last year, the festival hosted more than 250,000 attendees, making it one of the most successful events in the festival's impressive history.
The Helsinki Festival is also a perfect destination for families looking for a good time to be had by all ages. Amongst the programmed events every year are special children's theatre performances and circus acts, always a favourite with the young crowds. Adults will find that there is something for every taste, showcased throughout the historic and sophisticated Finnish city.
Helsinki has loads of festivals that will interest the international visitor with daily flights from London Heathrow.