London Heathrow to Khartoum Cheapest Fares
The lowest fare found from London Heathrow (LHR) to Khartoum (KRT) was £457 with EgyptAir. The fares shown here are the lowest flight prices to Khartoum obtained in actual searches by Just The Flight customers. To search and book flights to Khartoum, please enter your travel requirements in the search form above, and click the search button.
Shopping in Khartoum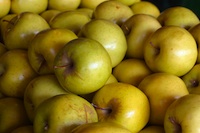 Nestled along the western bank of the triangle where the two Niles come together, Khartoum is a land of rich soil and history. In 2004, a Turkish company came to build Sudan's first, and only mall. The Afra Mall features a 30,000 m2 space, including indoor and outdoor parking and an outdoor playground. Three movie theatres, food court, a café featuring internet service and a bowling hall provide entertainment to weary shoppers. A variety of shops sell clothing, shoes and the usual variety of goods found in malls around the world.
The novelty of shopping in the Sudan's only mall wears off quickly, however, and today's visitors to Khartoum from London may also want to visit the open-air markets where a variety of goods are sold. Open air markets have been the tradition in Khartoum for a long time. The markets, known as "souqs", are spread around the area and sell a striking variety of goods, including handcrafts, fresh fruits and gold. Souq Omdurman is the main handcrafts market. Holidaymakers will need to travel to the northern end, near the gold section, to find handcrafts in a quaint covered lane between two buildings.
Busses travel regularly between Souq Omdurman and Souq Arabi, making a visit to Khartoum's other market a simple affair. Souq Arabi is also worth a visit for its centralized location in the city, making it an interesting affair. Saad Gishra is the bahris main market. Prices can be a bit higher than Souq Omdurman, but holidaymakers may find it less confusing.