Cheap flights to Kuala Lumpur (KUL) from London Heathrow (LHR)
Book flights to Kuala Lumpur
London Heathrow to Kuala Lumpur Cheapest Fares
The lowest fare found from London Heathrow (LHR) to Kuala Lumpur (KUL) was £404 with Air China, the cheapest direct flight was £508 with Malaysia Airlines, while Business Class was £1707 with China Eastern. The fares shown here are the lowest flight prices to Kuala Lumpur obtained in actual searches by Just The Flight customers. To search and book flights to Kuala Lumpur, please enter your travel requirements in the search form above, and click the search button.
Race to Kuala Lumpur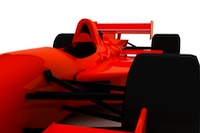 The Malaysia Grand Prix takes place every March at Sepang International Circuit and is a brilliant excuse to visit this interesting city after you have enjoyed the drama of watching the world's top drivers test their mettle at one of the world's best tracks.
The track is right next to the airport where direct flights from Heathrow land daily. Track design is by German designer, Hermann Tilke and features a long back straight and sweeping corners, providing drivers with an unusual challenge. It is 5.543 km long and features 15 turns and eight straights where drivers can reach speeds of more than 300km/h. The design allows plenty of opportunity for drivers to overtake one another to ensure spectators enjoy a race full of suspense and excitement.
The track has huge grandstand capacity with the prime spots for spectators being the double-fronted stand opposite the pits. Having said that, a general admission ticket is also good value as some of the best corners on the track, such as Turn Five, are not visible from the stand. Costs of admission are reasonable in an effort to make the race accessible to tourists and locals alike. Although the Grandstand has been sited in an East/West direction to avoid the glare of the sun, Malaysia is a very humid country so make sure you stock up with plenty of water before arriving at the track so that you can focus your attention on the race.
Cheap Flights
The best prices our customer have found to Kuala Lumpur from London Heathrow in the last 7 days
London Heathrow
Kuala Lumpur
£404

London Heathrow
Kuala Lumpur
£470

London Heathrow
Kuala Lumpur
£483

London Heathrow
Kuala Lumpur
£488

London Heathrow
Kuala Lumpur
£490

Direct Flights
The cheapest direct flights to Kuala Lumpur from London Heathrow found in the last 7 days
London Heathrow
Kuala Lumpur
£508

London Heathrow
Kuala Lumpur
£533

Business Class
The cheapest business class flights to Kuala Lumpur from London Heathrow found in the last 7 days
London Heathrow
Kuala Lumpur
£1707

London Heathrow
Kuala Lumpur
£1832

London Heathrow
Kuala Lumpur
£1997

London Heathrow
Kuala Lumpur
£2112

London Heathrow
Kuala Lumpur
£2226