London Heathrow to Manila Cheapest Fares
The lowest fare found from London Heathrow (LHR) to Manila (MNL) was £394 with Air China and Business Class was £1358 with Turkish Airlines. The fares shown here are the lowest flight prices to Manila obtained in actual searches by Just The Flight customers. To search and book flights to Manila, please enter your travel requirements in the search form above, and click the search button.
Manila's Cinema Screenings Draw Crowds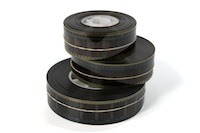 Cinema may not be a top tourist attraction luring tourists to the Philippines, but attracted to this destination are a plethora of wildlife lovers and adventure seekers as well as film lovers. Movie buffs can find satisfaction in this culturally and ethnically rich destination at Cinemanila's International Film Festival, the country's annual, internationally acclaimed, film festival. Locals refer to it as the Makati Cinemanila International Film Festival and nickname it the "festival of festivals." Anyone who enjoys insightful and refreshing film can see why.
First launched in 1999 and held in either October, August or December yearly, the Cinemanila Film Festival showcases top national and international talents as well as encouraging independent filmmaker submissions. Tickets to the film festival are a real treat to foreign movie lovers interested in exploring culturally diverse styles of filmmaking. Apart from the many South Asian talents featured, some of the other filmmakers presented in Manila have been people like Oscar-nominated director Fernando Meirelles (Brazil), and other acclaimed talents like Adoor Gopalkrishanan (India), Nonzee Nimibutr (Thailand) and Rob Nilsson (USA). There is also a screenwriter's competition that takes place during the film festival. The Film Development Council of the Philippines sponsors the Filipino film event.
Getting a ticket to Manila's top international film show is a refreshing insight into the local cultural and another way to explore the cultural side of this country's natural jaw dropping beauty during the evening. A growing destination among UK travellers, flights regularly arrive in Manila from London Heathrow year-round.