London Heathrow to Chicago Cheapest Fares
The lowest fare found from London Heathrow (LHR) to Chicago (ORD) was £377 with Air Canada and Business Class was £1354 with British Airways. The fares shown here are the lowest flight prices to Chicago obtained in actual searches by Just The Flight customers. To search and book flights to Chicago, please enter your travel requirements in the search form above, and click the search button.
Lollapalooza Brings Alternative Rock Music to Chicago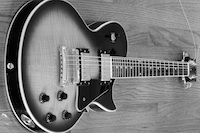 Music fans from all over the world travel in droves to Chicago O Hare every summer. Lollapalooza takes place every year, and it is one of the most famous music festivals to occur in the area. The diversity of music styles that can be heard there has expanded since the festival's creation.
An eclectic group of people attend Lollapalooza every year. Music fans show up to hear their favourite bands and listen to the new musicians of their favourite music scene. The liberal and free-thinking spirit of Lollapalooza also draws another type of attendee to this event. Many political or non-profit groups use it as a platform to share their views and get support from like-minded people.
Lollapalooza features music from hip hop, punk rock, alternative rock, and heavy metal genres. It also features dancing, comedy shows, and craft booths to keep visitors busy when their favourite bands aren't playing.
Since it takes place in Grant Park in Chicago, many visitors come to Chicago O Hare from London Heathrow to get as close to the festival as possible. There are several hundred concerts over the course of several days, so visitors often plan their holiday around the bands they want to see and when those bands are performing.
Lollapalooza is an outdoor event, and many attendees camp out in order to stay on the site for the entire festival. Visitors can enjoy local food and drink provided at Grant Park as they take in the entertainment.