London Heathrow to Seattle Cheapest Fares
To search and book flights to Seattle, please enter your travel requirements in the search form above, and click the search button.
Unique cinematic delights at Seattle Film Festival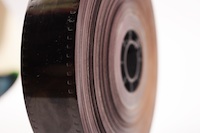 Seattle International Film Festival, or SIFF, is one of the top film festivals in North America, running for more than three weeks in May and June (often overlapping with the Cannes Film Festival) and is steadily attracting more and more people over the years. You too can join in Seattle's celebration of exquisite film making talent with flights from London Heathrow.
It began in 1976 at the Moore Egyptian Theatre to appreciate independent cinema, and to bring people together to discover extraordinary films from aroung the world, away from the influence of the major industry players.
More of an 'audience' festival than industry based, SIFF shows from three to five hundred films each year, awarding the Golden Space Needle for Best Film and awards for Best Documentary and Best Short.
It also features a four-film "secret festival", unique among other major film events. The viewers have no idea what the movies will be, and when exiting have to sign an agreement (the Oath of Silence) they won't let the secret about the contents out!
Apart from just a long string of movies, the SIFF offers an opportunity for a whole community of cinema lovers to come together at parties and galas, engage in heated discussions and debates, and discover the stories behind the films.
Like other independent film fests, every year is a once-in-a-lifetime opportunity to see real gems produced outside of the mainstream; you may never have a chance to see them in other locations or get them on DVD.