Manchester to Edinburgh Cheapest Fares
To search and book flights to Edinburgh, please enter your travel requirements in the search form above, and click the search button.
Celebrate Scottish culture at the Ceilidh Culture Festival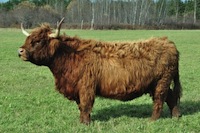 The very best of Scotland is celebrated each year at the Ceilidh Culture Festival in Edinburgh. Thousands of participants and visitors come from around the United Kingdom and beyond to enjoy the many cultural contributions that have been made to the world by Scotland.
Proudly displaying local culture and talent alongside international acts, the Ceilidh Festival celebrates the traditional arts of Scotland through music, song, dance and storytelling. There is truly something for everyone at the festival, whether you are familiar with the traditional arts of scenic and historic Scotland or you are a first-time visitor looking to experience the beauty of Scottish cultural traditions. Family friendly workshops and concerts are sponsored during the festival. Also, late night performances give people the opportunity to have intimate concerts with exciting musicians.
The street fair is one of the most highly-anticipated events during the festival, and includes a variety of stalls with food and drink, crafts, fashion, music, and traditional Scottish products.
The Gaelic language will also be recognised and celebrated during the festivities, as a part of establishing it as a national asset in Edinburgh.
Storytelling is also a large part of the cultural heritage of Edinburgh and will be celebrated during the Ceilidh Festival. Many folk tales and traditional Highland stories will be told during multiple events throughout the course of the festivities, bringing to light the cultural importance of Scottish storytelling and history.
Edinburgh hosts many exciting events throughout the year to celebrate their cultural heritage with daily flights from Manchester.