Manchester to Frankfurt Cheapest Fares
To search and book flights to Frankfurt, please enter your travel requirements in the search form above, and click the search button.
Petrol head Heaven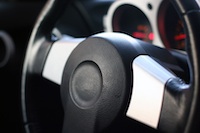 Easily accessible via daily flights from Manchester, Frankfurt is home to Europe's leading motor show, the Internationale Automobil-Ausstellung (or International Automobile Exhibition in English). The show is held in September and is a must for motoring enthusiasts and is attended by every single motoring manufacturer in the world who use it to showcase their new designs and technologies.
The motor show is actually two separate shows; on even-numbered years, it focuses on commercial vehicles and is held in Hannover while on odd-numbered years, the exhibition showcases passenger vehicles in Frankfurt. The latter exhibition is far more popular, attracting huge crowds from around the world who flock to see what motor manufacturers have in store.
With a long history dating back around 100 years, the show is the chosen venue to launch new models of production cars and concept cars. Many manufacturers also use the exhibition as a launchpad for their new technologies such as hybrids, electric cars and those running on sustainable fuel sources.
The exhibition has two designated 'trade days' at the start of the event although members of the public are also allowed to attend on those days. Most of the show's one million visitors attend on the public days where there is still much to see and do. Even if you are not in the running for a new car at the moment, the event showcases the car you could be driving in the future.