Manchester to Guernsey Cheapest Fares
To search and book flights to Guernsey, please enter your travel requirements in the search form above, and click the search button.
Explore pictoresque Guernsey today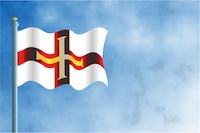 If you are after a quiet, peaceful holiday, then Guernsey could be the destination for you. With its harbour, nature trails, and golf course, there is something for everyone to enjoy.
There are many flights on offer to Guernsey from Manchester, making it easily accessible, with a short travelling time. The Torteval Scarecrow Festival takes place in July and offers a weekend filled with family fun activities. The aim is to walk around the south-west part of the island in search of different scarecrows, which have been displayed for the public. This is great for involving children and getting some exercise and fresh air at the same time.
Travelling around the island by bus is very cheap, making it a convenient and affordable holiday for all. You can have a coffee by the harbour, as you watch the boats sail in or take a cycle ride along the cliff tops. There are many nature reserves available so you can check out local wildlife, including puffins.
There are many lovely restaurants to dine in, offering all sorts of international cuisine. You can even order a variety of freshly caught seafood if you fancy something a bit different and want to treat yourself while you are away. Numerous little boutique stores and gift shops are able to offer interesting and unusual presents for you or your loved ones, while taking a stroll along the beach to watch the sunset may be a perfect end to your day.