Cheap flights to Isle Of Man (IOM) from Manchester (MAN)
Book flights to Isle Of Man
Manchester to Isle Of Man Cheapest Fares
The lowest fare found from Manchester (MAN) to Isle Of Man (IOM) was £274 with British Airways. The fares shown here are the lowest flight prices to Isle Of Man obtained in actual searches by Just The Flight customers. To search and book flights to Isle Of Man, please enter your travel requirements in the search form above, and click the search button.
Isle of Man perfect for relaxing getaway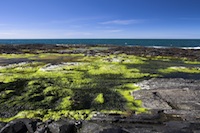 This small island can be found off the coast of Britain and although is remains a part of the UK, it is unattached in many ways. It is a place where many wealthy people have found their homes due to its sheer beauty. The island in its entirety is only a few square kilometres, yet it welcomes everyone. Its diverse landscape remains a marvel to those who see it for the first time as well as to those who have seen it for decades.
The Isle of Man is a destination choice that provides visitors with beautiful sand and sea and a quaint, colonial atmosphere. It definitely has an international influence, which only adds to its charm. There are many flights that can take you directly to the Isle of Man from Manchester. Once you arrive, you can hire a car or use the public bus system to get where you need to go.
The island is filled with art galleries, cafes, and even a stream train that takes passengers to the summit of Mount Snaefell. It is also the perfect place to enjoy a hike or take in one of the many local festivals. The most noted festival is Isle of Man's Tynwald Day, which comes about each July on Tynwald Hill. The Isle of Man is also renowned for its Mananan International Festival of Music and Arts that is hosted in Port Erin each June as well as the Inter Celtic Festival in July.
Cheap Flights
The best prices our customer have found to Isle Of Man from Manchester in the last 7 days
Manchester
Isle Of Man
£274