Manchester to Paphos Cheapest Fares
To search and book flights to Paphos, please enter your travel requirements in the search form above, and click the search button.
Be Cool in Sunny Cyprus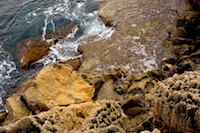 When Spring comes to Paphos so does the annual carnival and what a great excuse to visit the island of Cyprus. Many eminent and famous historians believe this island was home to Aphrodite, goddess of love and beauty
This is a truly beautiful island and getting to Paphos from Manchester Airport is fast and convenient; Easy Jet is just one of the many airlines that can transport you to this wonderful destination. If you would like to take advantage of the great climate and do a little sightseeing with a difference, you can meander around the coast on one of the many cruises that leave the town; you can find out more information from the cruise office in the harbour.
Paphos has lots of spectacular festivals and special events all year round. Obviously, Aphrodite is celebrated and this specific festival takes the shape of an annual three-day autumn celebration. In fact regattas and races take place throughout the year and there is even a vintage car rally in March. In May, Aphrodite is again celebrated in the form of a classic car rally.
Cypriots love an excuse to enjoy themselves and visitors could arrive at any time of the year and be treated to a festival, a rally, an exhibition, musical events or even a wine celebration. If you are travelling with a family there are lots of things to do, including visiting a toy bear factory, where you can choose your very own soft toy and then watch it being made up in front of you.
In winter, Paphos becomes a centre for skiing, as the area is often covered by snow at this time of year