Southampton to Edinburgh Cheapest Fares
To search and book flights to Edinburgh, please enter your travel requirements in the search form above, and click the search button.
Festivals Liven Up Edinburgh Summers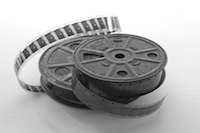 Whilst Edinburgh is truly one of the most stunning holiday destinations that anyone could plan to visit, the summertime festivals just add an extra spark of life into the vibrant cosmopolitan blend of historical treasures and modern-day delights. There are seven festivals throughout the summer for travellers to plan a holiday around.
Edinburgh kicks off the summer with the Edinburgh Film Festival, feting the arrival of the world's most beloved stars in their red carpet splendour, analysing new films as they are premiered, and watching up-and-coming new directors vie for honours against seasoned professionals. This festival has a massive audience appeal and is one of Edinburgh's most popular events.
The beginning of July heralds the advent of the Jazz & Blues Festival whilst the end of the month centres on the Edinburgh Art Festival. The Jazz & Blues Festival is a ten-day celebration that resonates through the concert halls, parks, and streets of Edinburgh with side performances in churches, outdoor pavilions, and clubs. The Edinburgh Art Festival, established in 2004, brings together the city's museums, galleries, and artists for an exciting and modern visual art festival.
Other festivals include the Royal Edinburgh Military Tattoo Festival, the International Festival, and the Internal Book Festival. The summer concludes with the Edinburgh Mela Festival and a spectacular fireworks show.
Holiday travellers can find flights from most of the major hubs in their locality. For example, passengers to Edinburgh from Southampton can expect a flight time of one hour and 30 minutes. Major airline carriers such as Flybe have direct flights 2-4 times daily.