Southampton to Guernsey Cheapest Fares
To search and book flights to Guernsey, please enter your travel requirements in the search form above, and click the search button.
Guernsey offers a variety of events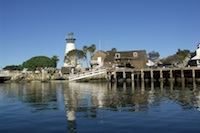 If you are looking for mild winters and endless summers, book your next holiday from Southampton to Guernsey to enjoy the tranquillity this beautiful island offers all those who visit. Often deemed the perfect island resort, this magnificent area is loaded with woodland valleys, sandy beaches, hidden coves, prehistoric remains, scenic clifftops, and rock pools for visitors to explore. The award-winning Vazon Bay is where the largest beach on the island can be found. Here visitors can enjoy a variety of watersports including surfing and snorkelling.
Guernsey hosts numerous festivals and events each year, making it difficult to choose the perfect time to go to the area. In May, and again in September, visitors will find the popular Morlaix Yacht Race taking place. They will also find that May is when the Lower Pollet Food Festival is scheduled, while in June the Festival of Comedy takes place.
July brings with it many musical events that make the most of the beautiful local scenery. One of these is Castle Night, where various stages are set up around the Castle Cornet for visitors to enjoy a mixture of live music. In August, Guernsey residents put on their annual Guernsey Harbour Carnival in St. Peter Harbour. If you are planning on visiting Guernsey in September, be sure to buy your tickets ahead of time to avoid disappointment as the Victor Hugo International Music Festival is held at this time.