London Stansted to Guernsey Cheapest Fares
To search and book flights to Guernsey, please enter your travel requirements in the search form above, and click the search button.
Indulge body and soul in the awesome island of Guernsey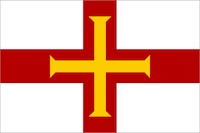 The second largest of the Channel Islands, Guernsey's reputation as a picture postcard island is well justified, with glorious wooded valleys and sandy beach coastlines mixing with rugged harbours and cliff walks. The ideal way to get to this idyllic setting is to hop on a plane; Aurigny Air operate daily flights from London Stansted to Guernsey making it accessible to everyone.
Saint Peter Port, the island's capital, is awash with a blend of hidden alleys, tiered gardens, small boutiques and a relaxed café culture. Regular open-air music concerts are held in the market square throughout the summer months to add to the ambience.
Guernsey also delivers on some great entertainment, and hosting key sporting events throughout the year, most notably the esteemed Powerboat Racing event held annually between April and October near Saint Martins Point. The Guernsey Festival of Comedy takes place every June and has proved a successful platform for cutting-edge international comedians, open mic sessions, films and Edinburgh Film festival previews.