Lanzarote Cheapest Fares
The lowest fare found to Lanzarote (ACE) was £140 with Jet2. The fares shown here are the lowest flight prices to Lanzarote obtained in actual searches by Just The Flight customers. To search and book flights to Lanzarote in 2020 and 2021, please enter your requirements and click the search button above.
Lanzarote's Heineken Jazz Festival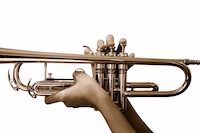 One of the most beautiful places in the world is Lanzarote, in Spain's Canary Islands, and during the summer every year the sounds will match the sights when the annual Heineken Jazz Festival takes place in July. Fusing cinema and jazz music, both electric and acoustic, the festival includes competitions, hands-on attractions, great food, great singing, and fun for anyone who attends. Yachts from all over the world pull into the harbour, so people watching and yacht watching are popular activities. Pubs and restaurants go all out, providing a wide variety of selections for those who want to eat and drink whilst listening to some of the best live jazz the planet has to offer.
Solo singers such as Eddie Palmieri, Jose James, and groups such as the Clayton-Hamilton Jazz Orchestra perform in venues throughout the island, but primarily around the Tenerife and Lanzarote areas. Local bands are a highlight, as this small island has produced some outstanding musical talent. Listen for the smooth sounds of the Gangbé Brass Band, the Caramel Jazz Quartet, the Javier Infante Trio, and other outstanding ensembles. Many of the concerts are held outdoors, where the sun and sea breezes enhance the concert experience. People often get up to dance to the songs, and children often outshine the adults with their dancing steps. Many of the venues offer free admission, though some of the pubs and restaurants that host the evening performances will typically charge a cover or a higher charge for the first drink or entrée.