Just the Flight's Guide to Auckland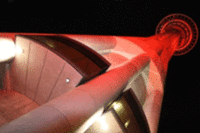 New Zealand is a fantastic holiday destination. Its beautiful scenery has formed the backdrop for many films and it has a worldwide reputation for outdoor sports and activities. From sun-drenched beaches to lush forests to snow covered mountains, New Zealand has it all.
There is no bad time to book flights to New Zealand, although the warmest months are from September to April. The winter season is from June to August.
There are always plenty of attractive offers on flights to Auckland. The high season is December to March with the crowds peaking during school holidays. November and April are much quieter and a good time for finding cheap flights to Auckland.
The city sprawls over a narrow isthmus between the Manaukua and Waitemata harbours and was originally a Maori settlement before Europeans arrived and bought the land. After the signing of the Treaty of Waitangi in 1840 it became the capital of New Zealand. In 1865 the capital was moved to Wellington and by 1900 Auckland was the largest city in New Zealand.
Auckland has been called the city of sails as it has more boats per capita than any other and much of the lifestyle is based on the water. The city hosted the America's Cup in 2000 and as a result its waterfront area was given a major facelift. This part of town is not only lively during the day, but also at night, with popular clubs, restaurants and bars springing up in recent years. The harbour is not only a great place for simply viewing the boats, but also for chartering them for a day's fishing or cruising.
Like any large city Auckland has plenty of attractions for the visitor, including beautiful beaches, breathtaking scenery, idyllic holiday islands and exciting nightlife. Its many attractions include parks, farms, marine reserves and zoos. Everyone will find something to enjoy, whether it is the cultural attractions, such as museums, art galleries and wine tours or the family-friendly amusement parks and pools. Many of the attractions are free or inexpensive.
Trips around the harbour are readily available with no need to book. A boat trip to Hauraki Gulf is well worth the price with splendid views of the city as you head out. The Auckland Observatory and Planetarium is located in One Tree Hill district. On a clear night you can see the stars from the observatory's telescopes. For a free view of the city head up Mount Eden, a volcanic cone, which is situated near the centre of the town and a popular spot with locals for picnics and walks. Auckland's main commercial precinct, Queen Street, is lined with shops ranging from intimate boutiques to large modern shopping malls.
The city has over 800 restaurants serving a range of cuisines from exotic Asian to Pacific Rim, a reflection of the city's cosmopolitan mix of European, Polynesian and Asian influences. For shoppers, the historic Victoria Park Market has a range of artisan and craft boutiques and for lunch with a view, visit the Sky Tower. The restaurant slowly rotates through 360 degrees, providing wonderful views of the city. Entry to the observatory is included in the price of a meal, but be sure to book, as the restaurant is very popular.
Auckland has a range of activities on offer for the more adventurous traveller. Its harbours and beaches can offer a huge range of water sports including sailing, kayaking and surfing. In winter, between July and September, skiers and snowboarders should hit the slopes of Mount Ruapehu, just four miles from Auckland. Meanwhile, there is only one destination for adrenaline junkies, Auckland's Sky Tower, the tallest building in the southern hemisphere. Visitors can jump from the top, equipped with a parachute, of course and plummet to a landing platform in a time of around 11 seconds.
Hauraki Gulf is one of the world's richest marine habitats with over 22 species of whales and dolphins. Auckland's Whale and Dolphin Safari takes visitors to view these and other marine animals. Excellent sighting rates ensure an interesting trip.
There are plenty of tours available in the city which showcase many of Auckland's nearby attractions. The Ruakuri Caves, first discovered by the Maoris 400 to 500 years ago are formed in the limestone rock and extend to around 3.1 miles of underground passages and rock formations. Glow-worms, underground rivers, elaborate rock formations, legends and myths all make this an intriguing place to visit. Finally, the Waitakere Ranges Regional Park offers breathtaking views of the Pacific Ocean and impressive Maori carvings.