Bangalore Cheapest Fares
The lowest fare found to Bangalore (BLR) was £540 with Saudi Arabian Airlines, the cheapest direct flight was £899 with British Airways, while Business Class was £2383 with Gulf Air. The fares shown here are the lowest flight prices to Bangalore obtained in actual searches by Just The Flight customers. To search and book flights to Bangalore in 2019 and 2020, please enter your requirements and click the search button above.
Naga Panchami in Bangalore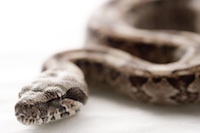 Travellers searching for an experience with bite will enjoy the celebrations held in Bangalore around July and August. Naga Panchami, or snake festival, is an annual event where locals and Hindus across the destination worship snakes through a variety of rituals and festivities.
On the fifth day of the Shravana month of the Hindu calendar, followers make sculptures of serpents to worship and leave gifts of milk and fruit at the nests of the real creatures. Hindus revere the animal for many reasons; the snake's cyclical moulting is believed to represent its immortality, which appears frequently throughout the mythology of the Hindu religion. Visitors to Bangalore will also see plenty of snake charmers encourage others to make offerings to their animal.
At the time of the festival when the ground becomes flooded with rainwater, snakes come out of their holes to look for shelter, often in the homes of local villagers. It is thought by some that the celebration occurs during this time to appease the creatures when residents are at the biggest threat of snake bites.
As part of the festivities, brightly decorated carts containing baskets of captured snakes, including cobras, are paraded on the way to the Shiva temple. During the procession, one or two of the serpents are set loose outside of each house where the women offer prayers and sprinkle rice and flowers. For this day, an atmosphere of excitement and celebration fills the destination, and for travellers with enough courage, it is an extremely special day to be part of.