Buenos Aires Cheapest Fares
To search and book flights to Buenos Aires in 2020 and 2021, please enter your requirements and click the search button above.
BAFWeek takes the world by storm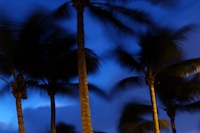 Buenos Aires – 'Fair Winds' in Spanish – is the capital of Argentina and, some might say, the capital of culture. It is a simply unmissable holiday destination. This buzzing metropolis, one of the largest in Latin America, is a magnet for the ritzy and glamorous, and nothing says ritzy like the Buenos Aires Fashion week (BAFWeek).
Born in 2001, this prestigious event runs over four days and is held twice a year – February for autumn/winter collections and August for spring/summer. It is hosted by La Rural Fairgrounds – an enormous, flamboyant venue known for its show-stopping events – in Buenos Aires and is the most important and celebrated fashion event in all of Argentina.
It attracts tens of thousands of fashion junkies each time the event is held, and exhibits the work of numerous national and international renowned designers. Also, in a feel-good twist, it also has a dedicated space each season for fashion students of the University of Buenos Aires (UBA) to showcase their budding talents in the form of their first collections alongside the established stars of the industry through the Seed Plot Contest.
With a whopping 40 exhibition rooms, two catwalks, daily fashion shows, extensive art installations and fancy lounges, this fabulously rococo event doesn't fail to impress. Visitors are, without fail, amazed by the charm and elegance of the show. Buenos Aires Fashion Week is well and truly putting this destination, and all of Argentina, on the fashion map.