Paris Cheapest Fares
The lowest fare found to Paris (CDG) was £77 with British Airways. The fares shown here are the lowest flight prices to Paris obtained in actual searches by Just The Flight customers. To search and book flights to Paris in 2020 and 2021, please enter your requirements and click the search button above.
Jazz it up in Paris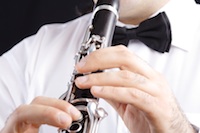 No trip to Paris is complete without losing yourself in the jazz scene that permeates this great city.
Paris is the centre of all things jazz. While many people are familiar with Left Bank (Rive Gauche) clubs that have spawned jazz greats such as Wayne Melville and Billie Holliday, jazz clubs abound throughout the city and showcase young talent making inroads into today's jazz scene. Try L'rbuci for more old-fashioned sounds, or Baiser Salé for jazz with an earthier, Latin-African influence. The upmarket Jazz Club Lionel Hampton offers a wide selection of music, but always returns to its jazz roots. For something completely different, visit the Caveau de la Huchette, a Knights Templar building with vaulted ceilings that creates a totally unique sound.
Sartre and Boris Vian used to haunt the jazz club at 5 Rue de la Huchette in the Latin Quarter, but classic jazz now soothes an upmarket crowd—as do the drinks. For something edgier, try the River Bar (Pub River) on Rue Mouffetard or Sunset Jazz Club just north of the Châtelet Metro station. The Sunset focuses on electric jazz, while its sister location, Le Sunside, specialises in acoustic jazz. Both are worth a visit, as the jazz in each place is notably different. French jazz is featured at Quatre Vents, the Mars Club, and the Blue Note. One notable chain club is the Flute, with a Paris location on Rue de l'Etoile. Elegantly relaxed, this is a great spot for a long evening over drinks and jazz.