Cheap Flights to Chiang Mai (CNX) from UK Airports
Book flights to Chiang Mai
Chiang Mai Cheapest Fares
The lowest fare found to Chiang Mai (CNX) was £513 with China Eastern. The fares shown here are the lowest flight prices to Chiang Mai obtained in actual searches by Just The Flight customers. To search and book flights to Chiang Mai in 2020 and 2021, please enter your requirements and click the search button above.
Celebrate a Thai Valentine's Day in Chiang Mai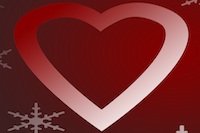 In Western nations, St. Valentine's Day occurs each February but in Thailand the day reserved to celebrate romantic love is in November. All around the nation on the day known as Loi Kratong, miniature boats made of banana leaves and lit with candles are set adrift on rivers and streams. Loi Kratong traditionally takes place on the 12th full moon of the year; this places it sometime during November each year. Like St. Valentine's Day in the West, the day is not an official public holiday but it is widely celebrated throughout the entire nation.
Nowhere in all of Thailand is Loi Kratong more lavishly celebrated than in the town destination of Chiang Mai. Here, the festival of love lasts nearly a full week. Each and every night during the festival the streets located in the old city destination are completely shut down so that love struck pedestrians can fully occupy them. At the centre of the old city, the market square boasts a vast variety of vendors selling Loi Kratong themed merchandise and stage shows to entertain the huge crowds. On the last night of the celebration, when the full moon has reached its peak, a procession begins at the Tapae Gate and excitedly marches all the way to the river where gigantic banana leaf boats are launched.
Tourists taking flights to Thailand will want to book them for November in order to enjoy this festival dedicated to love and romance.
Cheap Flights
The best prices our customer have found to Chiang Mai in the last 7 days
China Eastern
Chiang Mai
£513

Cathay Pacific
Chiang Mai
£564

Emirates
Chiang Mai
£588

Etihad
Chiang Mai
£594

Singapore Airlines
Chiang Mai
£608